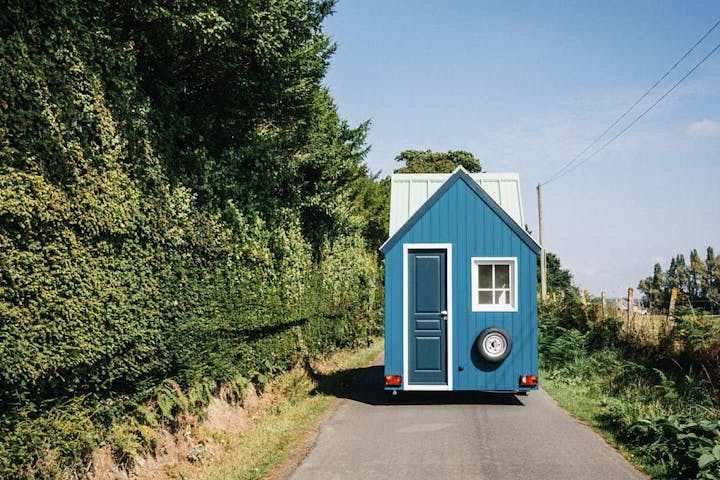 tiny homes
Micro sized French Tiny Home by Cahute
---
Looking for an ultra portable tiny home which is easy to tow, but has everything you need? Meet 'La Classic' by Cahute.
This will probably be of the smallest tiny homes you'll ever see and is flagship offering from French company Cahute. The total space of this micro sized home totals in at around 10 m2 (107 f2) but contains a living area / kitchen, bathroom / shower and a sleeping loft.
Intrigued by the recent tiny house movement which has seen a huge adoption in the states, Cahute founder Thomas wanted to craft eco friendly habitats suitable for the narrow roads found in Europe and craft them using eco friendly materials
Credit: Living Big in a Tiny House
While a lot of tiny houses on wheels try to maximise the square footage, Cahute focus on making their homes light, keeping them super portable with a dry weight of 1180kg.

An extensive list if features and stats Le Classic offers are:

Ground Floor area 140 x 190
Bedding 140 x 190 in mezzanine area
Roof and house frames, floor, foldable table, bench trunk, desk and bookshelf, all made in solid poplar.
Light fittings in cedar
Dry separating toilets
Shower in heat treated poplar duckboard
Standing seam roof in varnished aluminium
Heat treated poplar cladding
Expanded cork insulation
Original Cahute Chassis in partnership with boiler making specialists Delcros (22)
They also offer both an on, and off grid version, and the total price stars at around 35000 euros.
AD
We have partnered with freebitcoin to allow you to win up to $200 of bitcoin absolutly free, plus extra exclusive bonuses!
Enter for free
Check the video below to see more of this stunning micro sized tiny home and to learn more about Cahute, check out their official website here.