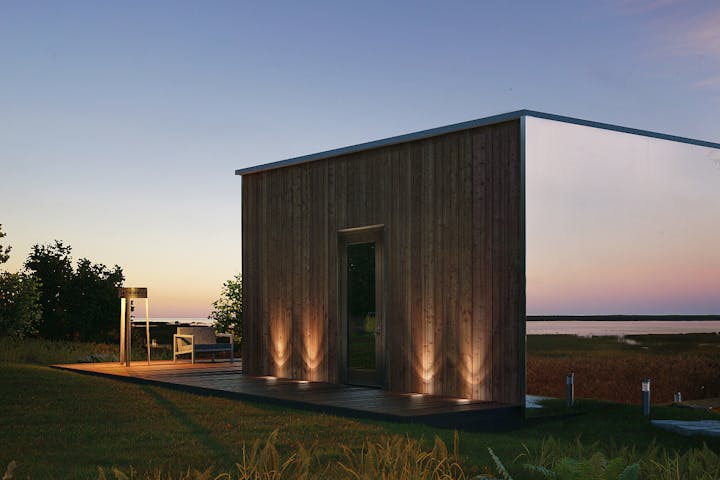 cabins
$22k Cabin Can Soon Be Ordered From Amazon
---
Meet the ÖÖD House, a small but dynamic cabin built for multiple purposes.
Whether you want a cabin, an Airbnb retreat or workspace, this ÖÖD House has you covered. Created by Estonian brothers Andreas and Jaak Tiik originally as a hotel, they have now given the unit more purpose and are soon offering it for sale on Amazon.
AD
We have partnered with freebitcoin to allow you to win up to $200 of bitcoin absolutly free, plus extra exclusive bonuses!
Enter for free
The idea of the ÖÖD house was born when the brothers were planning a weekend of hiking. They were looking for a small house in a beautiful spot where they could spend the night. However, all they could find were log houses for larger groups of people or small houses of mediocre quality.

They were far from the ideal house the brothers were looking for and did not meet their expectations or the goal of the holiday. This experience gave them the idea to create a ÖÖD hotel concept with a stylish and bold design, consisting of hotel rooms and auxiliary buildings such as reception, restaurant, conference rooms, spa, gym, etc.
We designed the ÖÖD Home Office to take its character from the environment in which it's located. Neighbors also love it, as it really melts into the environment. Plus, the glass facade allows you to keep an eye on children while you're working.
The result is a simple 113-square-foot prefab that expands the company's popular Mirror Glass collection to five different models.
The framing is steel and it's clad on three sides with full-height Mirastar insulated glazing units, while the rear wall is clad in timber that supports various functions inside, and will be for sale starting from around $22k

For more info check out their website or view the video below.